College is an important milestone in a student's career path. It is a fundamental career launch pad and a bedlam of exciting career opportunities. College education matters not just for the sake of the job and getting a degree but also from the purpose of developing networks, healthy habits and life-long skills that stay with college graduates forever. As economies around the world are gyrating towards service-oriented and knowledge-based solutions, students are also putting their sweat to get accepted into professional degree courses in reputed business schools, management institutes, engineering and technology institutions and law schools. In the year 2014, Business Administration and Management remained the most popular major for college students in the USA with thousands of students flocking to business colleges across the country to learn the art of 'managing businesses. The business school curriculum is meant to prepare students for expertise in business administration, business solutions related to logistics, inventory, strategic planning, sales, marketing, advertising, finance and human resource. However, from among thousands of business bachelors being churned out of these business schools, there is a difference between a 'successful' business college student and a just another business college student. Becoming successful in a business school is no longer only defined as completing a business major degree program or even getting placed in a management job at the end of four years. In fact, there is so much more in terms of business acumen, business, communication and personality skills, alumni and executive networks as well as soft skills such as business decision making, leadership and team management that go into making a successful business college student at the end of four years.
Business school students should focus on acquiring and cultivating habits which are necessary to stay on the right track to earn top grades and become successful in business college. It is important that from the very beginning, business school students have a fair and sufficient idea regarding what will be expected of them and how they are going to pursue it. Here is a quick guide on how to become successful in a business college right from day one.
Know thy College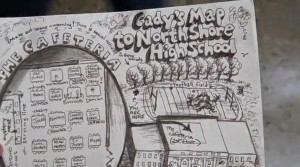 Search for the top most business colleges and find out their admission and eligibility criteria.
Apply to all the business colleges that you are eligible for, whether or not they have the business program that you pine for. At times, students do not apply to even some of the best business colleges because they are too fixated on pursuing a particular type of business degree. There are many more advantages such as placements, networks, alumni base and on-campus activities and opportunities that are tied to the name in business schools.
Keep an eye open for scholarships, facilities such as a library, dorms, campus atmosphere, faculty as well as corporate collaborations for research, internships and job placements.
It is best to contact any past college graduate students that might be in your network and pick on their advice and experiences before selecting the right business college.
Do thorough research through online and college resources on the colleges that you are applying to. Take a campus tour wherever possible. Talk to your networks in the industry to gauge an idea about the reputation of your business college brand in the job market.
Know the Right Places of your Business College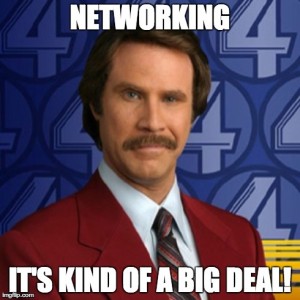 Once the most important aspect of getting admission in the business college is done, the students need to be familiar with everything about their 'to-be' Alma mater, including the important and right places to be at in a business college.
From the very first day at business school, students must be familiar with the library, writing and career counselors and of course the career services center.
Libraries are very important to learn about certain topics from various sources which can distinguish you from the rest of the students.
Career counselors can help the students to choose the right career and writing counselors can teach you the professional way of writing.
Your career adviser will work towards understanding you, your academic goals and career ambitions. He will help you to plan a successful academic experience which can be very useful for the entrepreneurship.
Take Control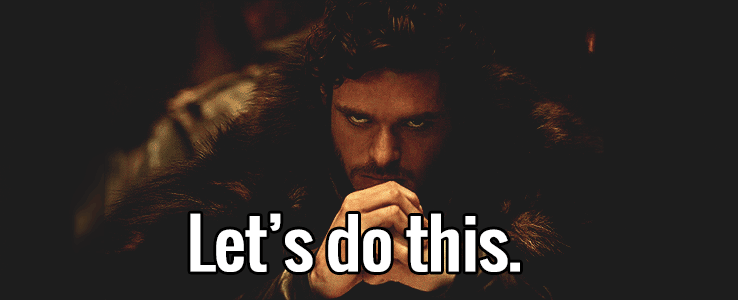 College is nothing like school where teachers used to mentor us, give out all essential notes and spoon feed all the important information to the students. In college, students are expected to behave like adults and take full control of their time, studies, career and life issues.
Develop a habit of preparing a 'to-do' list to keep a track of all events, deadlines, submissions and exam schedule.
Prepare and stick to an after-college routine to balance study, friends, extracurricular as well as make time for routine activities such as doing laundry and groceries as well as find time for indulgences such as salon-spa therapies or shopping every once in a while.
Know in advance the weight of each assignment, class test, quiz and other contributions and allocate your homework/study time accordingly.
A drop every day is better than a bucket load in the end. So make a habit of regularly preparing and revising study notes rather than procrastinating it to the month before finals. This will also be beneficial in case your professor takes a surprise class test/quiz someday.
Get involved with your classmates by discussing class-related topics, homework, assignments, career plans and opportunities or something novel you are learning in another course. Healthy peer discussions are not only motivational but might even provide future-useful information, stimulates new dimensions and new experiences.
Make Wise Selections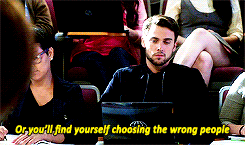 Students in Business College have to make a variety of important and routine decisions ranging from which business college to pick, major and elective courses, which firm to intern with, whether to take up college placement or become an entrepreneur and many others. It is best to make an informed and a wise choice to get the maximum benefit and success from a business college.
Be selective and wise in picking the sororities, student organizations and on-campus groups and activities that you wish to be a part of. Consider the time and effort commitments that such involvements would demand from your schedule.
While making major/career choices take guidance and correct information from career counselors, professors as well as your friends.
Opt for an intelligent course-mix which will help you gain a more practical approach in business administration and management, offer real business-world insights as well as create a certain distinguishing skill in your job profile. If possible consult a business adviser to gain insight into the skills and courses that are in high demand in the industry and job market.
Regarding placement and job-related queries, reach out to the career-services or alumni students regarding their placement and job experiences as well as the do's and don'ts checklist.
Do Take These Recommended Courses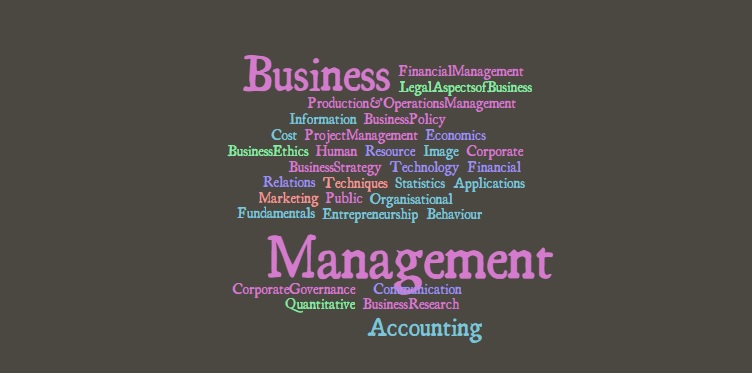 Finance and Accounting: Business college students are expected to have a thorough understanding of managing business finances, ledgers and accounts, forming company budgets, making statements of income, profit and loss calculations, calculating returns on investments, personal and corporate income taxes as well as filing tax returns. Therefore a course on Finance and Accounting seems to be very useful. Through these courses, students will get the opportunity to learn about the time value of money, the policy decisions, capital structure, financial accounting as well as managerial accounting.
Marketing: A good businessman always has great marketing skills. Ranging from startups to Multi-National Companies, every business is always on a lookout for a business graduate with marketing skills that can increase sales for their products and create greater brand awareness from a brilliant marketing strategy. In order to be a successful business college student, students should enroll in a class in marketing. Through this students learn the variety of marketing attributes such as direct sales, advertising, public relations, customer profiling, market place discovery, branding solutions, A/B split marketing optimization tests, digital marketing and social media marketing as well as the market value of the products or how to develop a product into something which will be in demand.
Economics: In a class of economics for business college students, students gain an understanding of the microeconomics and macroeconomics of market functioning. These microeconomics and managerial economics decisions are regularly applied to the field of business decisions based on compensation, pricing, market form and entry tactics, as well as organizational and information economics aspects. To become successful business college graduates, students are required to have a complete understanding of how market and economy operates; including aspects of supply and demand, production, cost, forms of markets ranging from perfect competition to monopoly. These concepts are not only crucial to business decision making, but are in fact regularly applied to courses in strategy, marketing, finance, and operations.
Human Resource Management: Any company's best asset is its workforce. To become successful in business college you must master the skill of getting people in your organisation to put their heart and soul into your business strategy. A successful business college graduate knows the essence of stimulating the employees, colleagues and teammates to enhance organisation performance by utilizing their collective strengths. Thus while in a business college, every student must gainfully complete one course on human resource management to learn the best practices for employee engagement, understand the culture of organisations as well as gain a competitive advantage to align human resource with business objectives. In order to be a successful student of Business College, you must have magnificent management skills which include professionalism, time skill, ability to work within a team, ability to finish the project within the deadline. A course on management program can help you better.
Information and technology: We are living in the age of information technology. From small startups to corporate giants, all sorts of businesses are greatly making use of IT/ITES, data analysis, big data, computer programming and even mobile application developments. While every student who graduates from a business college is aware of finance, strategy, human resource, leadership and managerial skills; very few possess technical and technological skills that can become their distinguishing assets. Thus if your business college offers an elective program in information technology, data analysis, big data or even computer programming language, you should enroll for it and learn it thoroughly. There is a very high chance that you would be managing a team of computer programmers or data analyst or even heading a team of engineers on a production/assembly line. Thus a course in information technology, data analysis, engineering/ industrial management might give you an edge in getting successfully managing your teammates or even your own technology start-up. Think of the heroic day when you are able to jump in and debug a computer program while your engineer friends are scratching their heads away. This is what will make you a successful business college graduate.
 Remain Stress-Free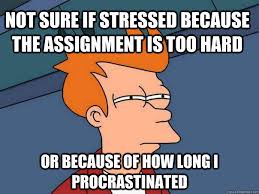 Business college students are arguably in stress right from the start of the admission process. With most prestigious business colleges around the world have extremely low acceptance rate, stress rates are bound to be critically high. Programs such as finance, accounting and economics taught in business schools have been judged as the toughest majors. Business college students are expected to work extremely hard, not just weeks before final exams, but round the year. The course rigor and overall requirements being overwhelming depression and stress are commonplace.
Students can also become stressed with undue parental or peer pressure.
Students in Business College have to compete with equally brilliant minds in their class and therefore classroom competition is tough. While a little stress and anxiety can help to keep students on their toes and help avoid procrastination, taking undue stress is harmful and an obstacle to students' productivity.
To avoid stress, it is best to remain organised and focused and put in your 100% efforts in studies and activities. However, it is equally important to take competition in a healthy spirit and not get de-motivated by a little lesser than expected grade or criticism from teachers. Always discuss your shortcomings with your teachers and work on improving them.
Maintain healthy communication with your family, friends and classmates and never hesitate in taking help from your friends, classmates, teachers or even tutors whenever you feel stuck, instead of wasting your time working in isolation.
Stay Organized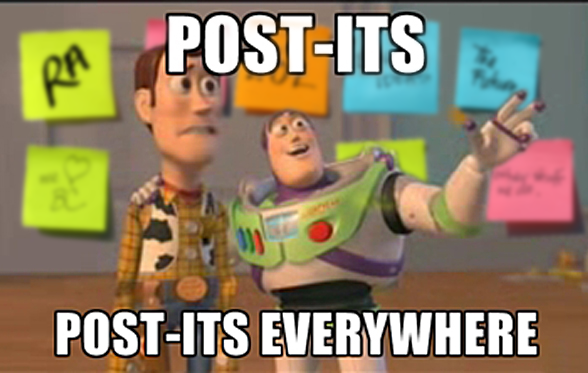 In order to be successful as a student in a business college, you would have to be meticulously organized. There will be a variety of submissions for homework, assignments, term papers, essays, book reviews, presentations, case studies in all the courses and electives you will choose.
It is best to invest in a planar to carefully note about all the deadlines, submission due dates, examination schedules, presentations, guest lectures and all other extracurricular activities that are important to you.
Put reminders about return dates for library books, CD/DVDs , or even rented movies or books. This will save you money from paying fine as well as the additional hassle of overdue returns.
Opt for mobile alerts about pending submissions (including rent/bill payments) and deadlines, at least a few days in advance to avoid the last minute clash between a friend's birthday party and your term paper deadline.
Sort and organize your study notes and drawers at least once every week to avoid losing important bills, sheets and notes.
Put post-its about things you-must-not-absolutely-miss in places that you can see them most frequently.
Attend All Classes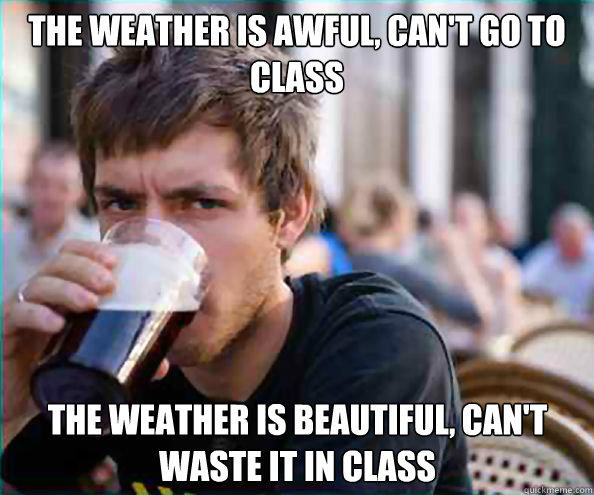 In college, students often think that it is cool to bunk classes and hang out with their pals instead. However, soon by the end of freshman year, they realize that it was not a wise idea after all. In order to be successful, students must attend all the classes seriously.
Be informed about your business college's attendance policy as well as if there is any distinction between excused and unexcused absences.
Successful students are those who attend all their classes regularly and put their heart into what the teacher is teaching. Keep yourself organized and punctual for classes by preparing a timetable and keeping a copy of it with you all the time. On a sheet of paper draw a grid of columns and rows, indicating the days you have classes as well as the lecture hours, room number and teacher details.
Skipping classes every now and then will break the flow of your understanding, as most concepts over the semester are related to each other.
If you are unable to attend a class for some pressing reason, flow up immediately with what was taught and instructed in the class, complete the notes you missed out on and get your hands on the handouts, assignment, worksheet or homework that your teacher might have given out.
If you need teacher's guidance with the course material you missed in class, apologies to the teacher/instructor the next day, explain your cause of absence and then politely seek an office hour to clarify your doubts. It will also demonstrate how seriously you take your classes and discussions with teachers.
Behavior in Class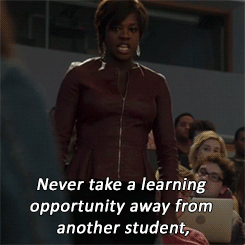 Your behavior in class is reflective of how seriously you take your courses and studies. Most professors explain their rules of classroom etiquette on the first day of their lecture. Listen to those requirements carefully and strictly adhere to them all throughout the semester.
While in class, always be attentive of what is being taught. This will help you in actively participating in classroom discussions, a group works as well as answer your professor's questions. Some professors even grade in-class participation of students. Keep your ears open for the sections that your professor feels are extremely important from the point of view of exams.
In the classroom, always treat the professors and teaching assistants with respect and avoid any kind of personal conflict. Maintaining a good rapport will be particularly helpful in future while seeking a reference letter or character certificate from your faculty.
Never try to disrupt the class by asking out of context or illogical questions or unnecessary questions just to challenge your professors. It will save you from being labelled as a troublesome or disrespectful student. Also, the same professor might take multiple courses over the entire duration of your degree so maintain goodwill from the first day, else it can become challenging to pass the required courses.
Do not use your mobile devices or laptops for playing games or surfing the internet in the class. Sometimes students try to operate their mobile devices sneakily, but most professors can tell when the students are not paying attention. Try not to leave the lecture in between, unless you absolutely must.
Before going to the class, review your study material so that you can go to the class prepared for your professors' Q& As or any other surprise quizzes.
Be a Vigorous Note Taker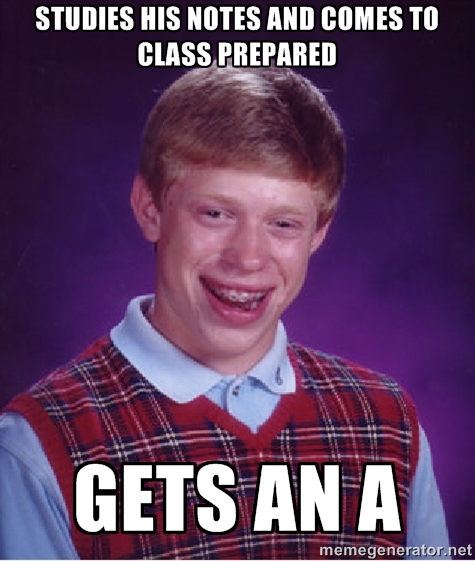 In a business college, students must successfully learn and master the ability to take notes vigorously. Not only will you need to refer back to the class notes for your midterms and final exams, but there are various other instructions by the professors that you will have to keep an eye out for. Here is how to take notes in business college that are clearly written, organised and informative.
Note-taking does not mean scribbling your professor's words verbatim. To take useful and excellent study notes, first, pay attention to what the professor is saying and carefully absorb the concept that is being taught. Only after this, put into words, the concept as has been taught. Sit in space from where your professor is perfectly audible to you, without any distraction. Keep your notes-taking stationery such as notebooks, sticky notes, highlighters, colored pens ready before the class.
Try taking notes in different formats such as linear notes, numbered-paragraphs, bullet points, memory maps, graphs, charts, diagrams and experiment between a various mix of text-based and visual-based notes; to get the combination that works best for your learning and retention style. Graphs and Charts should always be neat, properly drawn and labelled on points and axes.
Keep your notes organised with lecture dates and proper titles, headings and subheadings wherever required. Leave out space in between points to fill information later on from textbooks and reference sources. Develop your system of abbreviations to save time. Remember to highlight the names, words, facts, dates, formulas, reference points and other key phrases that your professor lays stress on and takes time out to explain. Also look for hints regarding portions that the professor thinks "could be on exam.."
While many students take notes on mobile devices and laptops, even voice recorders; longhand notes are the best when it comes to information processing and retention. Save the gadgets and voice-apps for days when your brain is completely shut down.
In a business college, teachers use several studies and learning aids such as presentations, case studies, group discussions, e-books, project studies and business plans etc. In this case not only is it important to be prepared in advance with the right tools, devices and gadgets but also take down notes on points such as the feedback that teacher gives, areas of improvement, what went wrong, what should be done, the right ways etc. This will help you in improvising our own performance skills.
Study Effectively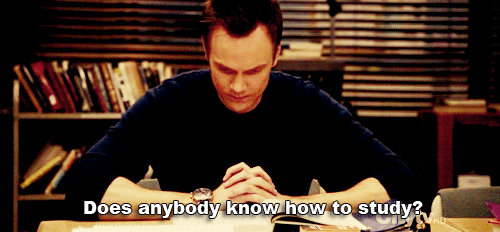 In order to be a successful student in Business College, students have to religiously study every day. Review your study materials and class notes every day after college. Over the weekend devotes time to revising the entire week's work again. This will help in better comprehension and retention. Do not procrastinate your readings, homework, assignment or revisions; as it will all snowball in the end with too much work, too little time and result in chaos.
Most business college students find reading to be the most challenging task. In every business college, students are required to read a lot of material, including textbooks, case studies, handouts, research papers, critiques, book reviews, essays and much more. The best way to get around the pile is by reading little but reading often. It is best to read the material that will be taught in the class beforehand to gain a more in-depth understanding of all the concepts.
Prepare a list of model questions that are most likely to be asked from the syllabus. This can be done using the reference of previous year examinations, exam outlines, class tests, assignments as well as hints from professors regarding important definitions, assumptions, models and concepts. Prepare and memorize model answers to these questions in advance. Model answers give you the chance to frame perfect answers that include a well-structured argument including visuals, data citations, analogies, related issues and ending with a definitive conclusion
Arrange for group-study. Group-studies often create a healthy pressure of keeping up with other students in a class, completing homework and assignments on time as well as help each other understand difficult topics. Always ask for help from your friends and classmates in challenging topics without any fear of anger, embarrassment, frustration or failure. However, if your study group becomes a distraction and you feel you are wasting more time than learning then find a new group.
Get rid of any distractions before you start studying. Choose a clutter-free, well-lit and peaceful study space in your room or even the library. Switch off any source of disturbance or noise such as TV, PC, Laptop (or just the wireless network), Mobile phones, social media networks. You can also hang a do not disturb sign outside your hostel room to keep your friends from disturbing or distracting you during your study sessions.
Learn to write like a Business Leader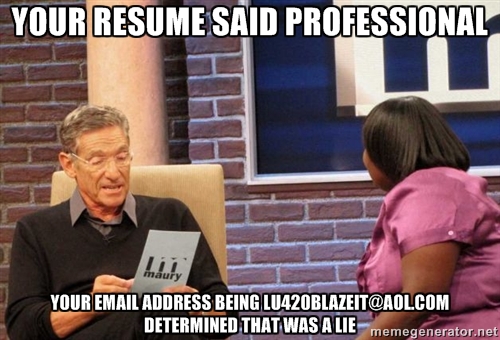 Beside reading and studying, business college students also have to accomplish any writing task. From business plans, strategic plans, case study evaluations project reports too long essays, formal business letters and even resumes; every semester in a business college brings in an important writing task.
Practice writing model answers by solving previous year exam papers, assignments, and important end-of-the-chapter practice problems. Your answers should have a natural flow of coherence, be well researched, have strongly supported conclusions along with literature based and empirical evidence and should be free from repetition.
As soon as you receive any writing assignment, essay or term paper submission, start working on it. Do not wait until one day before submission.
Find out your business school's (or your professor's requirements) on plagiarism and referencing style. Make sure all your assignments, essays, case study analysis and any other written submission is free from plagiarism. Follow the required format style in online submissions.
While writing an answer one shouldn't be repetitive. The contents should be organised, well written, well researched and plagiarism free.
Apart from the essays, the most important piece of writing would be your resume and cover letter ( or statement of purpose essay for higher studies). Make your resume stand-out and look professional by adhering to the strict do's and don'ts and formatting styles as required by every firm you will be applying to for job or internship.
Act Like a Business Professional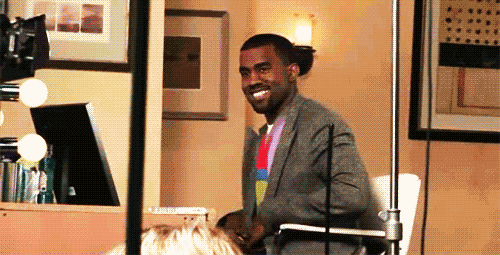 Learn to make quick and wise decisions. As a business professional, you will be taking a lot of many decision from a very early stage. Master the technique of doing a quick cost-benefit analysis.
Take adequate training. Students must go under training in order to develop business management skills and entrepreneurship skills. They must have knowledge regarding the selection of particular products and they should conduct detailed market research and survey before beginning. Utilize time such as summer breaks or fall holidays for an internship. This will give you a valuable idea of how the business and trade is conducted and application of textbook knowledge to business practice.
Start dressing up informally. Invest in tailored pants, skirts, shirts and blazers or suit sets as well as a pair of black formal shoes.
You need to be highly disciplined in order to be successful. Punctuality and love for work are the two things which are also important. A successful business person should know how to avoid all kind of distractions while working. They have to be practical too.
Try to maintain contacts with the alumni. The most valuable thing that a successful business college student has is the alumni network. Find out about influential people from your Alma-mater (also get in touch with them at times of internships and placements). Volunteer to work for the alumni club of your business college and participate in alumni events to build your own network.
These are some of the tips on how to become successful in a business college. In addition to these ways of becoming a successful business college graduate student, the one key ingredient that remains is to work hard in your studies, as there is no substitute for that.
Think we missed some points? Share your business college experience in comments.