"A blank piece of paper is God's way of telling us how hard it is to be God."
–  Sidney Sheldon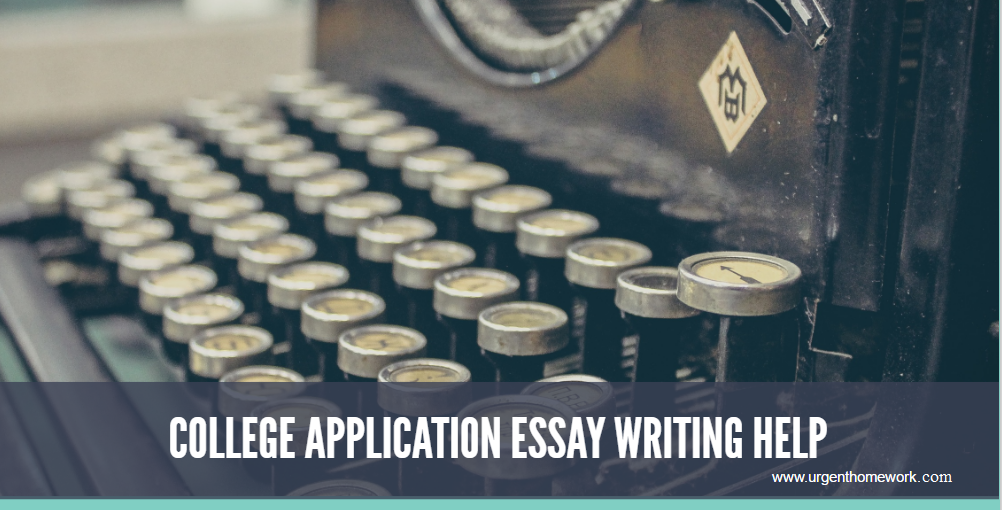 We've all experienced such an unpleasant situation, when hours flew by and we weren't able to produce a single sentence, let go of a paragraph.
And it gets worse when you need to write something about yourself.
Writing fiction and about other things is relatively easy, but when it comes to writing about our self, even the best of us tend to freeze.
And guess what, writing an essay for admission in college falls into the latter category. You have to write about yourself and highlight your best character traits, achievements and success in life.
Basically, it's about selling yourself.
With the cut-throat competition nowadays; the importance of crafting a good admission essay has become extremely important.
Picture it like this: Two students having an equal number of marks have applied for a college and only one admission seat is left. How should the admission committee select the best candidate out of the two?
The answer is – Admission Essay.
A strong essay can get you through in a college, while a weak essay can leave you high and dry.  It helps the member of the admission committee see, who you are as an individual.
It is an opportunity to stand out from the crowd.
So here are 10 creative ways to improve admission essay for college –
Think Out of the Box
When so many applicants are applying for such a limited number of prestigious college seats, conventional thinking won't get you far. To stand out, you'll need to start thinking out of the box.
Most students just write an essay about their academic achievements and hope to impress the member of the admission committee.
If you don't want to end up in such a group of students, you'll need to start thinking differently.
Put yourself in the selector's shoes and imagine going through tons of essays in a single day. In those essays, what will you look for?
Academic achievements?
Na-ah! If they wanted to know about your academic achievements, there would have been a much better way than essays to do this.
So the most important thing is to understand why do you have to write an admission essay.
Admission essays are there to paint an image in the selector's mind and let them know who's behind the scores.
The selectors are looking for students who will –
Fit well into the college's culture: the motto and principles the college stand for.
Bring honor and prestige to the institution.
iii. Will enhance the experience of other students in the college.
Also, make sure that your essay isn't boring. Your essay should be able to arouse some kind of emotions.
Planning
The most crucial phase of any task is planning. Firstly, decide what your goal of writing essay is. For instance, you want to be perceived as ambitious and hard working. These will be the goals that you want to achieve.
After this, you need to carefully plan, what you will write and which particular characteristics you will need to highlight in order to achieve those goals.
Highlight your leadership, management, research or communication skills. Write an outline and mention all the points that you plan to write. Make sure the points do not look as if they have been forcefully added just to showcase your skills. The essay should have smooth transitions and conveys the right tone to the member of the admission committee.
After that write a paragraph on why chose that particular field and why you want to join that college and relate your past and present experience to the future.
Writing Your Essay
Brainstorming
Before you start writing, brainstorm for one last time to make sure you haven't missed anything important.
How to start
Starting an essay can be pretty hard sometimes. To overcome this problem, pick any single word and start writing anything related to it on a rough page. This will get your creative juices flowing. After this, you will be easily able to start your essay.
Creating the first draft
 After getting started, write all the ideas that you have mentioned in the outline. Don't worry about getting it perfect in the first time. Just write with the flow.
Break essay in 3 parts
An Essay should be written in 3 parts –
Introduction: The first part that introduces your essay. It should be exceptionally good so as to arouse interest in the reader.
Body: Several paragraphs that explain the main idea of the essay with examples.
Conclusion: The last paragraph to summarize the whole essay.
Be descriptive
Your writing should be very descriptive, so as to paint a rich picture in the selector's mind. Avoid the usage of extra verbs.
Be Honest
The essay question might ask you about your best qualities. Don't be tempted to lie about such questions to impress the admission committee. You should honestly write about the qualities you possess.
Start Early
Don't wait till the last moment to write your essay. Complete your essay as soon as possible. After that take time to make it as succinct as possible. Make every word count.
Contribute to the University
In your essay, write a sentence or two explaining what else you can offer to the university if they select you. For instance, if you are very good at some sports, let them know you plan to join the college team for that sport.
Member of the admission committee is looking for students who will enhance and broaden the experience of other students.
Essay Prompt
Read the questions in the essay prompt carefully. Many students take it lightly and end up failing to mention it. Make sure to incorporate the points involving the prompt in your essay.
Prompt is a simple way of checking that you are capable of following orders or not. Be specific and write a detailed version of a few points rather than writing briefly about many points.
Find a novel pay of answering the prompt as it provides a chance to get creative.
Vocabulary
This is the perfect time to make use of your vocabulary that you have built so far. Avoid words such as very good, very bad and very sad; instead use words such as a top notch, terrible and somber. Also, do not use a lot of jargons in the essay.
The usage of good vocabulary will convey to the university that you have an excellent command of written English. Avoid using slang and clichés, and write in a formal tone. Colleges are not interested in the usage of casual tone in their admission essays.
Voice and Tone
The voice you use in the admission essays should be yours. The narrative should reflect your thoughts, perspective and emotions. It should help the readers discern how some incidents shaped your outlook.
There is only one acceptable tone for admission essays i.e. positive. It should show that you are a positive person with a positive attitude. Even negative sentences can be written in a positive tone. Never blame anybody for what happened, take responsibility and demonstrate what you learned from such experience.
Use of Whitespace
The whitespace should be used effectively to make the written content readable for the readers. There is no point in writing an excellent article if it is not readable. So formatting of an article should be done very carefully.
Proofread
After completing the essay, ask a friend or relative to proofread your essay. It's easy to trick ourselves into believing that the essay says something when in reality it doesn't.
This is the last and the most important step. Most students don't take it seriously. But your chances of getting selected is drastically reduced if the admission essay has a lot of grammatical and punctuation errors.
If you don't find anyone reliable to proofread your essay, you can seek professional help online.
Avoid Re-use and Re-cycling
What you write in your application essay or personal statement should not contradict any other part of your application–nor should it repeat it. This isn't the place to list your awards or discuss your grades or test scores. The fact that you have applied to a certain school indicates you are interested in attending. You don't have to lay it on thick with a trowel about what a great place it is to learn in your admissions essay. Try not to sound too materialistic and self-interested.
So these are 10 creative ways to improve admission essay for college. Apply them and let me know how it pans out in the comment section below.