The New Year is already 1 month old and schools are back in the swing after winter break, where many young students may have received new toys like tablets, VR headsets and even electronic animals. Returning to the classroom after time away immersed in interactive content, whiteboards and posters simply aren't fast and engaging enough to keep student attention.
Traditional classroom materials still have their place in education to foster skills like note-taking and teamwork, but we need to find a balance between new and traditional ways that children learn. Without access to online information and ways to interact with lesson content, it can be difficult for teachers to keep young students' attention. According to a whitepaper from Haworth, some higher education spaces are being designed with the same technology that a workplace includes, for more active collaboration and learning; "Active learning rather than passive learning emphasizes the need for customized, technology-rich learning spaces." Offices use interactive technologies that can interact with the employees' devices for sharing as a BYOD practice, which is a model that can be applied to schools of all ages.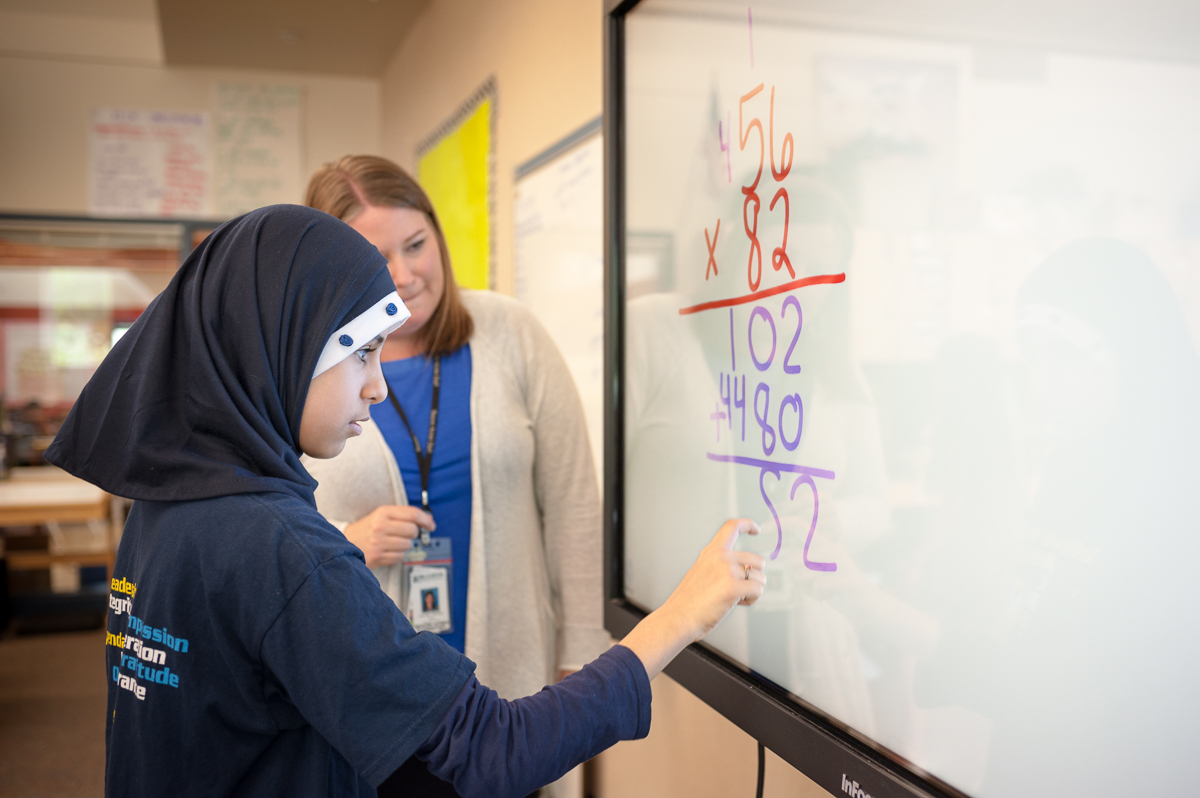 A digital whiteboard on its own is a useful tool for classrooms; teachers can use it to incorporate digital content into lessons, create interactive note-taking sessions, and have students give demonstrations. But the digital whiteboard stops at the students' fingertips, only the few who can use it at a time are interacting with that content, and the rest of the class sits idle. Some schools equip students with individual devices such as laptops or tablets, which are usually used to individually work on projects or written work at their desks. Separately, whiteboards and laptops don't solve the problem of truly engaging an entire classroom; but together, they can create a new active learning experience.
Usually, higher education classes have the budgets to add new technologies, but in my classroom, I'm fortunate to have the technology to implement the BYOD method that businesses use. It creates a two-tiered approach to technology, where I operate an interactive whiteboard (an InFocus JTouch) at the front of the room that my students connect to using personal tablets. With wireless connectivity between the two, this learning method makes it easy for students to interact with lessons, share their own work to receive feedback, and even flip the classroom to teach their fellow students.
This combination of technology also enables individualized instruction that allows kids to learn at their own pace while creating more fluid and effective interaction in the classroom. The large touchscreen and ability for wireless sharing encourage active learning. Older systems only allowed me to project a web browser on to the screen, whereas the whiteboard function of the touchscreen lets students draw on maps, use online games, or just lets me share, save and send notes among the students when we brainstorm.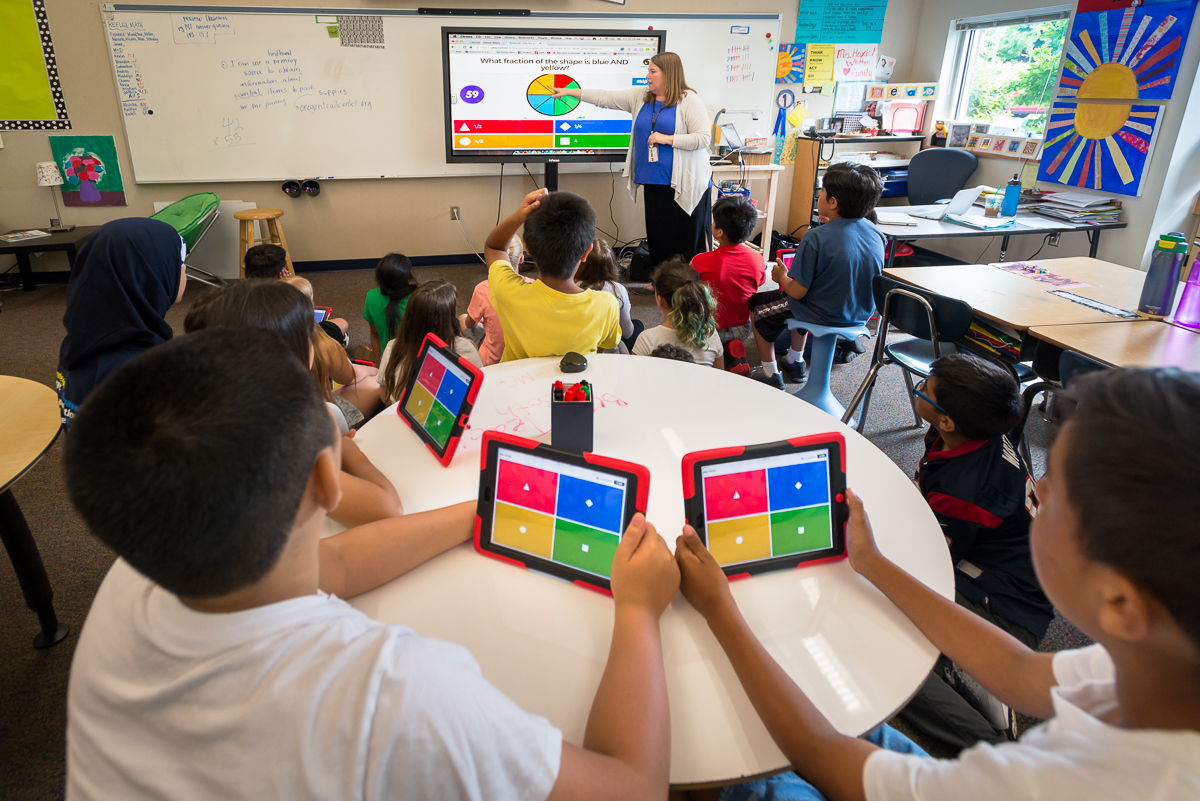 Some of my favorites use for the JTouch touchscreen and casting ability include:
Online games – I use the whiteboard to show a quiz that the students can all see and then select their own answer from their tablet at their desks. We can all talk through the question out loud, but the final answer comes from each student.
Problem-solving – Have students solve word problems, work on grammar syntax, or equations directly on the board. Then save the work and share it with the students later so everyone can pay attention while the class is working through the exercise, and the whole process is saved and shared with each student wirelessly to their tablets after the session.
Student showcases – Assign students individual or group work on the tablet – a writing assignment, digital scavenger hunt for research, create their own website, or a diagram project. We can cast their work to the big screen for feedback throughout the process, and for the final presentation.
Vocabulary games – Play giant Pictionary with vocabulary words. Have students play draw descriptions of words on their personal tablets and share the winners on the board.
Student teaching – Assign different groups of students a part of a chapter that they have to learn and teach to the class. They can work on diagrams, notes and other materials on their tablets and share them in front of the class to teach them what they've learned.
Activities can be defined by each subject, with a focus on drawing diagrams for science, annotating sentences in English and following orders of operations for math. The fun of drawing on the whiteboard in front of the class lets students work on problems actively, but they can go back and remember what they did when I save the note and send it to the class. Working individually on tablets brings this to the next level because it still brings the fun of working through problems on the touchscreen, in a situation where students aren't nervous about making a mistake in front of the whole class. I can then share exemplary work easily by casting it to the board.
Having large and small devices in my classroom is also great for group work, where students get feedback throughout the process of their project. If they're working on a presentation for a social studies course, I can assign time for them to work on it, and deadlines that they need to share what they're working on for peer critique. During the critique session, I can share what they have on the board and let other students illustrate on top of their work what's good and what needs work, and then send it back to the group to continue working. This type of collaboration is respectful of the work but allows other students to be involved in a way that they would in the workplace down the road.
Moving forward, I see the classroom learning experience shifting towards more student involvement in activities, where teachers facilitate group discussion and collaborate on projects. Personal technology and digital whiteboards encourage students to voice their thoughts in the classroom and take charge of their own learning experience. This environment promotes teamwork with collaboration and more closely mirrors real-life working conditions, so students can build their confidence and be comfortable using technology to interact in the future.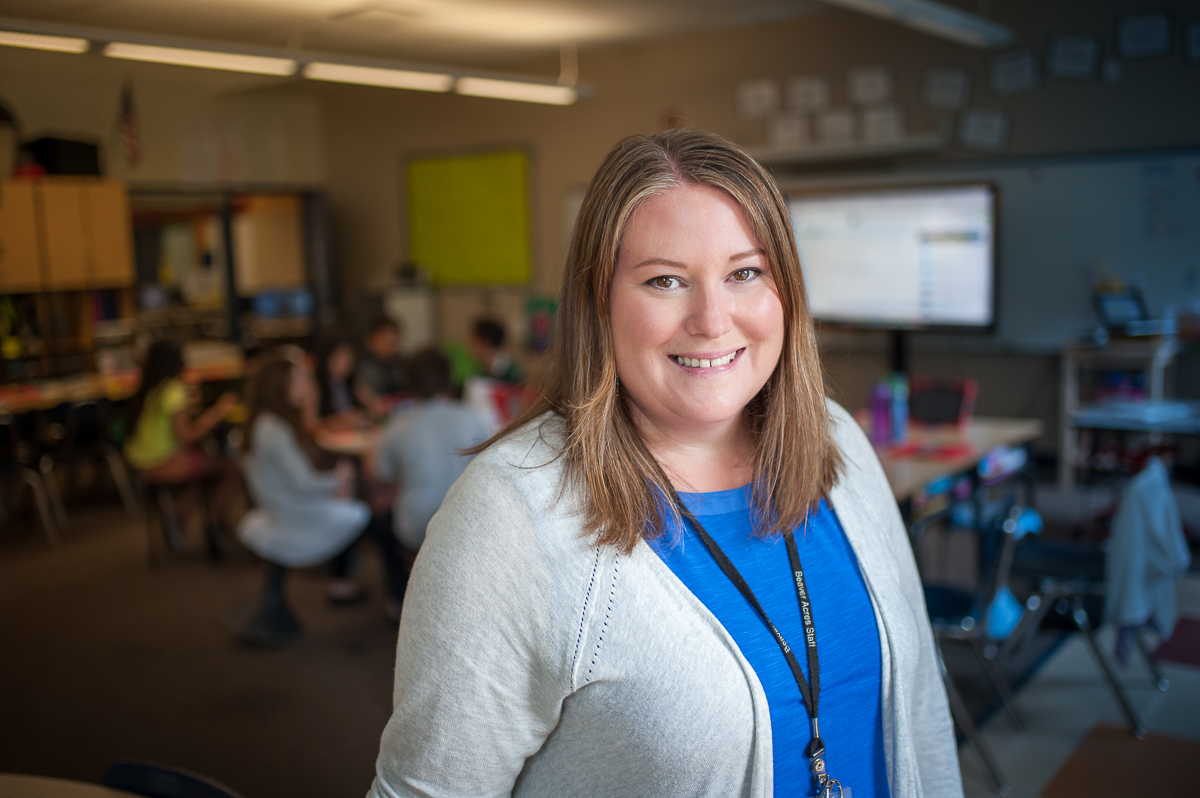 This post was contributed by Heather Hoxie. Heather Hoxie is a fourth-grade teacher in the Beaverton School District in Oregon, as well as an intervention group teacher.