Higher-Level Design: UML Diagram Help
UML Diagram
Unified Modeling Language (UML) is a standardized general-purpose modeling language in the field of object-oriented software engineering.

It is used to specify, visualize, modify, construct and document the artifacts of an object-oriented software-intensive system under development. UML offers a standard way to visualize a system's architectural blueprints, including Elements for example:
Activates
Actors
Business Process
Database Schemas
Components
Programming Language Statements
Reusable Software Components.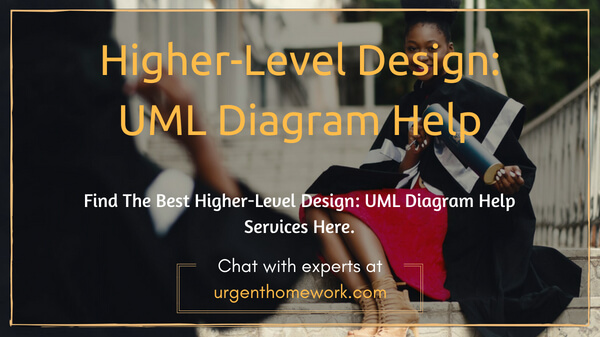 Topics in database
Oracle Data warehouse
Relational Model Online Help
SQL And Advanced SQL Learning Help