Implementation Of Atomicity And Durability Homework Help
ACID properties are an important concept for databases. The acronym stands for Atomicity, Consistency, Isolation and Durability.
The Shadow-Database Scheme
Assumes one transaction at a time.
Useful for text editors, but extremely inefficient for large databases: executing a single transaction requires copying the entire database.
Architecture For Atomicity/Durability
How does a DBMS provide for atomicity/durability?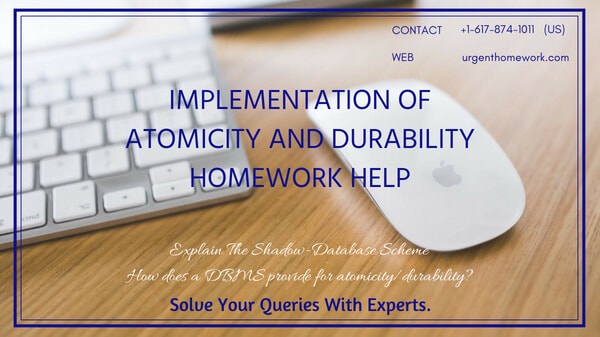 Topics in database
Oracle Data warehouse
Relational Model Online Help
SQL And Advanced SQL Learning Help