Oracle 10g And 11g Homework Help
The Oracle Database is an object-relational database management system (ORDBMS) produced.
Difference between oracle 10g and 11g
Simple as well as enhanced automatic memory management.
New fault diagnosability infrastructure to avoid, identify, diagnose and help resolve critical database errors.
Invisible Indexes.
Virtual columns.
Improved protection with regard to password-based authentication by enabling use of mixed case in passwords.
Tablespace-level encryption.
Capability to online redefine tables that have materialized view logs.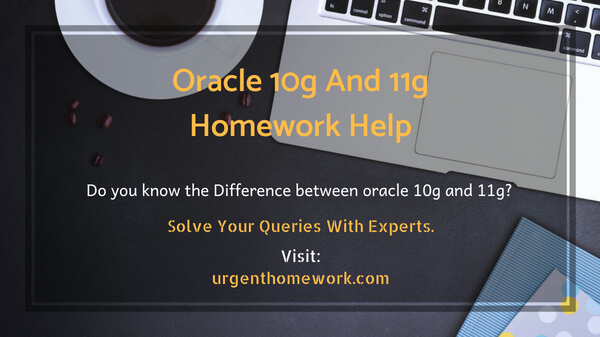 Topics in database
Oracle Data warehouse
Relational Model Online Help
SQL And Advanced SQL Learning Help