Programming Language Help
Get Professional Programming Language Help Services from Experts
Urgenthomework.com brought to you a high-quality service for all of your Programming Difficulties, you may sometimes wonder where to start and how to approach and proceed in your projects and assignments. It might happen you stuck somewhere, find no way to the solution.
Our skilled Programming Experts can help you. We have the best group of programmers having professional experience in JAVA, C/C++, VB (VB#), C sharp (C#), .NET (DOT NET), VBA, Pascal, Assembly, Delphi, Ruby etc. The terms of the programming language usually refer to the high-level language and the each language has a unique set of keywords and a special syntax for organizing program instructions. You can also get help for one on one Software Training for all kinds of Software you need for Programming and Analysis for example JCreator, Microsoft Visual Studio 2008/2010, Microsoft Excel, Adobe Dreamweaver, SPSS, Matlab, Mathematica, Maple and so on.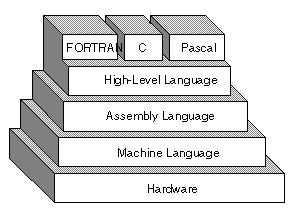 Perl, PHP, Python - These are mainly the web languages of today. PHP is the most widely used, mainly because of the fact that support for it is compiled into Apache, the web server for Linux.
Professional Programming Language Homework Help Online
A PL is a notation for writing programs, which are specifications of a computation or algorithm but sometimes those languages that can express all possible algorithms. The most fundamental benefit of using the programming language is that they store and present information. Today, they are increasingly in demand, in every segment of the industry.
Our Professional can Analyze your problem Document in which you need Programming Help and provide you with optimal and high-quality programs and source code solution. Be it a small coding problem in which you need Programming Homework Help or a large Programming Project, our highly qualified professionals will provide you the best Programming Homework Help.
Topics in Programming
COBOL
Lisp
Logo Help
Plankalkul Help
Prolog
REBOL
Rexx
Scheme Help
TCL
ToonTalk Help