CHCADV001 Assessment event 3 Case study
{`
Unit code	CHCADV001
Assessment event 3: Case study
Tafe NSW
`}
You will need to complete the answers to the Case study questions on this document for assessment event 3.
This event is based on the case study below and the policies and procedures from the intranet of the fictitious organisation - Indigo Community Services and Health Hub.
Complete your answers on this document, save the file to your computer and follow the instructions to submit to the online area for this assessment event.
You must also submit the completedEmail to clientand the Letter of complaint together with this document for event 3.
Case study: Jarrod
Read this article as reported in the Daily Mail and circulated widely on social media. It describes how Jarrod, a young man with a disability, was unexpectedly left without the required assistance to get into bed in the middle of the night and how he was told there would be no assistance available until the next morning.
For this event, imagine that Jarrod wants to make a complaint against Independence Australia and has requested Indigo's advocacy services.
Your role is to assist Jarrod with making the complaint.Jarrod has expressed to you that he would like to stay with Independence Australia if he could be sure that the same type of incident wouldn't happen again.
Some useful resources and Indigo policies and procedures are linked below as a guide to help justify and apply your answers. Read the Daily Mail article and then complete the case study questions.
Useful resources
Indigo policies and procedures
Advocacy policy and procedure
Code of Conduct
Code of Ethics
Diversity and Inclusion Policy
Duty of Care and Dignity of Risk Policy
File Management policy
Privacy and Confidentiality policy
Risk Management Policy and Procedures
Service user rights policy
WHS policy and procedure
Complaint form (for complaints about Indigo – use as a guide to the types of information to include only)
Case study questions
Answer the questions relating to the case study and the information provided above.
Question

Your answer

1. Explain how you could support Jarrod to feel safe to make a complaint.

I could support Jarrod to make him feel safe to make a complaint by making him understand regarding the privacy and confidentiality policy. I will also make Jarrod understand his right to make the complaint regarding the issues they are facing (Glasby, 2017). In addition to this, it would be my responsibility to raise the awareness in Jarrod about prevalent WHS policies and procedures. As opined by Rämgård et al. (2015), this is essential to ensure his integrity and client providence is given the utmost security during the process. As an advocate, I would instil a sense of security in Jarrod by supporting him throughout the he process. In case the complaint results in adverse outcomes, I shall also offer him multiple suitable alternatives for caregiving service facilities. Aveyard (2014) commented that in case any service provider do not show enough concern and provide adequate care to the patients, then they could complain against Independence Australia. Furthermore, Jarrod need to be assisted by appropriate service user so that he does not feel unsafe within the healthcare premises (Influenced by Verbruggen et al. 2017).

2. What do you see as the possible conflict between client needs and organisation requirements in this case study?

The possible conflict that can be observed between the client needs and the organisation requirements is that the organisation had shown the breach of their duty towards Jarrod. There is also the breach of human rights. It was the duty and responsibility of the service provider to ensure that they provide adequate care and treatment to their patients. Similarity, in this case, Jarrod was not accompanied by any service provided during the mid might and therefore, he need to be assisted by any carer. As opined by Snape et al. (2014), it was the duty and responsibility of the service provider to ensure that they provide care to Jarrod. Being a professional there is the duty not to leave Jarrod without any kind of proper assistance (van Hoorn, 2017). Therefore, the possible conflict between the client, Jarrod and the organization, Independence Australia pertains to the disparity in promise and deliverance of a secured care service. Additional points of conflict can be prevalent in this case, which is chiefly experienced by family members due to their worries about proper rendition of care to Jarrod. It is also observed that Indigo is recommended as an alternative service provider in case Independence Australia fails to provide due care to Jarrod in the future events.

3. Describe the negotiation, advocacy and/or mediation techniques you could use to facilitateJarrod's rights.

In this case, negotiation will be better in order to provide Jarrod with his right. Jarrod is capable to negotiate his legal rights during his period of service acceptance from the caregiving facility of Australian independence. As per standardised negotiation protocols, Jarrod can be encourqaged to discuss his grievances with his service providers through meetings. Furthermore, Munro et al. (2014) commented that this sort of discussion with the authorities would overall ensure that Jarrod receive proper and adequate care and attention by these service providers. However, Jarrod can also use the technique of meditation in order to solve the issue (Miozzo et al. 2016). He can hire a third party may be an advocate who can solve their conflicts. Advocacy can also be useful in which one of the advocates will say in the favour of the Jarrod and his right and help in getting his own right in the Australian independence.

4. Explain the steps you would take to monitor the complaints process and how you would provide ongoing support and information to Jarrod.

Steps that would be useful to monitor the complaint information to Jarrod are :

1. Enabling complaints

2. Assess the compliant

3. Responding to the complaints

4. Seek resolution

5. Selection of the appropriate investigative approach

6. Plan the investigation

7. Ensuring the authority and powers

8. Reconsider resolution

9. Reporting the recommendation

10. Accountability and learning

11. Informing the parties

To provide ongoing support are :

1. Notify regarding the complaint in frequent interval

2. To maintain confidentiality

3. To provide remedy

4. To review the complaint

5. Continuous improvement
Reference List
Book
Aveyard, H., (2014). Doing a literature review in health and social care: A practical guide. New York: McGraw-Hill Education.
Journals
Munro, E., Taylor, J.S. and Bradbury‐Jones, C., (2014). Understanding the causal pathways to child maltreatment: Implications for health and social care policy and practice. Child abuse review, 23(1), pp.61-74.
Rämgård, M., Blomqvist, K. and Petersson, P., (2015). Developing health and social care planning in collaboration. Journal of Interprofessional Care, 29(4), pp.354-358.
Snape, D., Kirkham, J., Preston, J., Popay, J., Britten, N., Collins, M., Froggatt, K., Gibson, A., Lobban, F., Wyatt, K. and Jacoby, A., (2014). Exploring areas of consensus and conflict around values underpinning public involvement in health and social care research: a modified Delphi study. BMJ open, 4(1), p.e004217.
Online Articles
Miozzo, M., Desyllas, P., Lee, H.F. and Miles, I., (2016.) Innovation collaboration and appropriability by knowledge-intensive business services firms. Research Policy, [online] 45(7), pp.1337-1351. Available from: https://www.sciencedirect.com/science/article/pii/S0048733316300415 [Accessed on 15/2/18]
van Hoorn, A., (2017.) Generational shifts in managerial values and the coming of a unified business culture: A cross-national analysis using European social survey data. Journal of Business Ethics, [online] pp.1-20. Available from: https://link.springer.com/article/10.1007/s10551-017-3488-4 [Accessed on 15/2/18]
Verbruggen, M., Dries, N. and Van Laer, K., (2017.) Challenging the uniformity myth in career counseling outcome studies: Examining the role of clients' initial career counseling goals. Journal of Career Assessment, [online] 25(1), pp.159-172. Available from: http://journals.sagepub.com/doi/full/10.1177/1069072716657797 [Accessed on 15/2/18]
Buy CHCADV001 Assessment event 3 Case study Answers Online
Talk to our expert to get the help with CHCADV001 Assessment event 3 Case study to complete your assessment on time and boost your grades now
The main aim/motive of the management assignment help services is to get connect with a greater number of students, and effectively help, and support them in getting completing their assignments the students also get find this a wonderful opportunity where they could effectively learn more about their topics, as the experts also have the best team members with them in which all the members effectively support each other to get complete their diploma assignments. They complete the assessments of the students in an appropriate manner and deliver them back to the students before the due date of the assignment so that the students could timely submit this, and can score higher marks. The experts of the assignment help services at urgenthomework.com are so much skilled, capable, talented, and experienced in their field of programming homework help writing assignments, so, for this, they can effectively write the best economics assignment help services.
Get Online Support for CHCADV001 Assessment event 3 Case study Assignment Help Online
---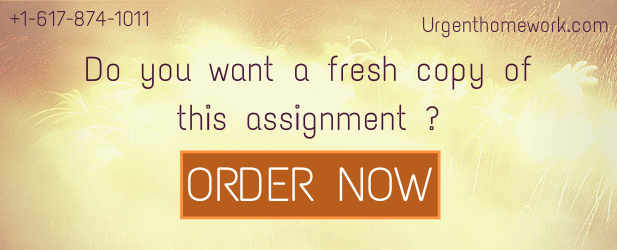 ---
Samples of TAFE Assignment Help Done by Our Experts for Students
---