Autism Nursing Assignment Help
Previous
Next

Autism
Introduction: it is complex neurobehavioral conditions which include disturbances in social interaction and developmental language and communication. As it covers large spectrum of symptoms, skills, impairment therefore called autism spectrum disorder (ASD). Children with autism have trouble in communicating, understanding what people think and feel which makes very hard to express themselves with words, facial expressions.
Symptoms: Symptoms are characterised as followed:
adoption of unusual speech patterns
avoiding eye contact with others
not responding to their name
late development of speech skills
having difficulty with maintaining conversation
frequently repeating phrases
apparent difficulty in understanding feelings and expressing their own
becoming preoccupied with objects, such as a toy or household object
lining up or arranging toys or objects in very orderly ways
Causes: The genetics and environmental factors may cause Autism:
Genetics: autism spectrum disorder can be associated with a genetic disorder, such as Rett syndrome or fragile X syndrome. Genetic changes (mutations) may increase the risk of autism spectrum disorder. Some genetic mutations seem to be inherited, while others occur spontaneously.
Environmental factor: The viral infections, medications or complications during pregnancy or air pollutants play very important role in autism spectrum disorder.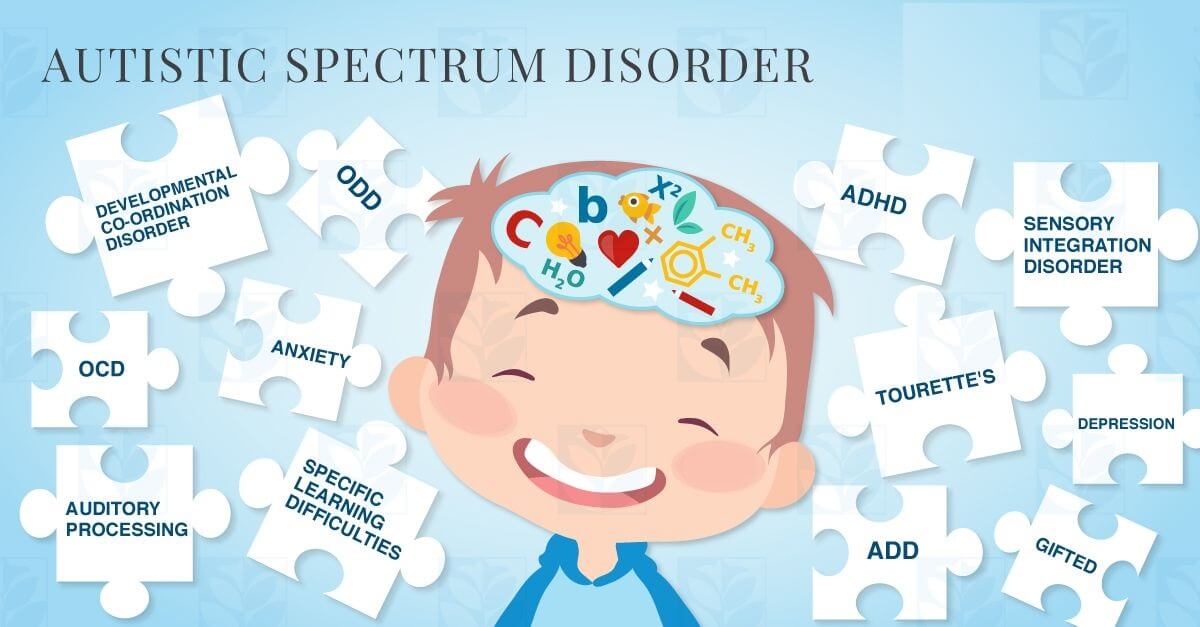 Complications: Social interactions, communication and behaviour lead to problem in successful learning, employment problem, inability to live independently, social isolation, and stress within family.
Treatment: there is no uniform treatment for autism. Therapies and strategies are available for managing the health issues that often accompany autism. These issues can include epilepsy, depression, obsessive-compulsive disorder and sleep disturbances.
Prevention: Early diagnosis and intervention is most helpful and can improve behaviour, skills and language development. However, intervention is helpful at any age.
⯈ Child Nursing Help
⯈ Adult Nursing Help
Mirror therapy for brain-injured or stroke patients with partial paralysis
The role of self-care management in sickle cell adult patients
The role of nurses in weight loss programs for adults
Cardiovascular risk scores in relation to age and gender
⯈ Elderly Care Nursing Help
Ways to identify an abused elderly patient
Clinical trials in older patients
Change in health care for the elderly in your country
Measures to take when the elderly refuse to eat
Alcohol use among elderly patients in nursing homes
⯈ Women's Health Nursing Help
Acne prevention and treatment in women
Increased risk factors for osteoporosis in women
Factors that alter breast milk content
Ways to teach patients about menopause management options
⯈ Pain Management Nursing Help
Emerging ethical issues in pain management
Influence of patient's race and gender on pain management decisions
Effects of cold therapy (a non-pharmacological method) for pain management
Effective end-of-life care interventions
⯈Primary Health Care Nursing
How well are nurses prepared for primary health care in your country?
Primary health care: comparing public health nursing models in different countries
Patient and family engagement in primary care